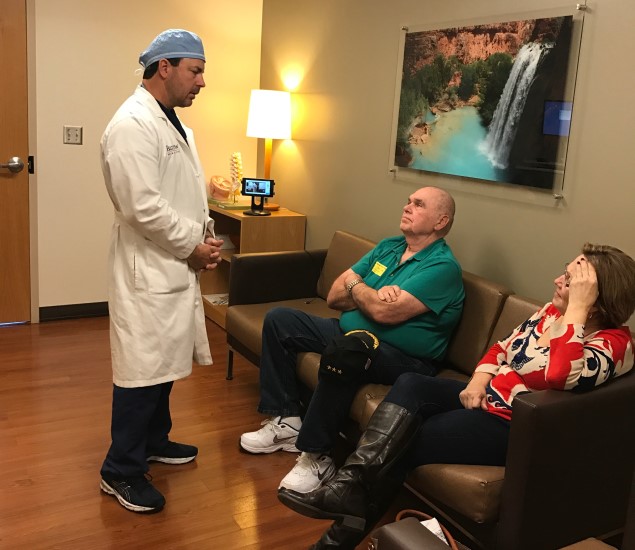 The Medical Memory
Phoenix, AZ
There are 1.2 billion visits to the doctor each year and the number one question by friends and family is…"What did the doctor say?" Unfortunately, patients forget/misunderstand more than 80% of what we tell them. This fact became very clear to me when I spoke to my own father after his doctor's as he suffered through a cancer diagnosis. As a result, ten years ago, I began video recording my doctor-patient consultations in my own practice as I realized they are experiencing the same difficulties.
After an overwhelming positive response by patients and families, The Medical Memory (www.themedicalmemory) was founded in 2014. Our company provides HIPAA-compliant software for secure recording of ALL doctor-patient conversations. Each of our patient clinic rooms is equipped with an IPad on a stand that serves as both the registration and recording device. The provider simply has to do is walk in the clinic room as usual, press record, and begin their discussion. This process not only helps patients and families recall and comply with what the providers are saying, but also increases patient satisfaction. At the Barrow, we have seen a 55% improvement in PG/HCAHPS scores.
To date, we have recorded almost 40,000 patient visits. We have had no data breaches, complaints or HIPAA violations. And no lawsuits. In fact, we have malpractice carriers selling it for us and have helped providers avoid lawsuits in many circumstances . Using these techniques, we have reduced our malpractice premiums by 68%. We currently pay the lowest malpractice premium in the country for neurosurgeons, and if the suit goes to trial, our carrier provides an additional $1M in coverage.
Further, the literature shows that physicians achieve informed consent properly only 9% of the time. As a result, we have developed our own library of custom, pre-recorded custom informed consent videos to cover every possible complication. https://www.themedicalmemory.com/medicalmemoryinform/. Each video covers the informed consent process of each one of our neurosurgery/spine procedures citing literature-backed risk explanations. These videos supplement the consent process, save the provider 1.5 hours per day in clinic and improve understanding for the patient. If they like, providers can make their own custom videos as well.
Finally, we have an MVP on a virtual scribe/artificial intelligence product. This scribe replacement allows the doctor to walk in the clinic room, have a casual conversation with the patient, and the medical note is made automatically transcribe in real time while the tablet records the visit. This saves each provider up to $30,000 per year by tapping into the $2billion scribe market.
I would welcome the opportunity to show you more. We have a very strong board with CEO's of private equity, former CFO's of Mayo, Deere, CAO of Mayo, and a PhD in Computer Science/AI out of UVA and Ann Arbor (www.clinc.com). We have raised nearly $3 million to date, and are looking to grow with a strategic VC/PE partner.
Recent Posts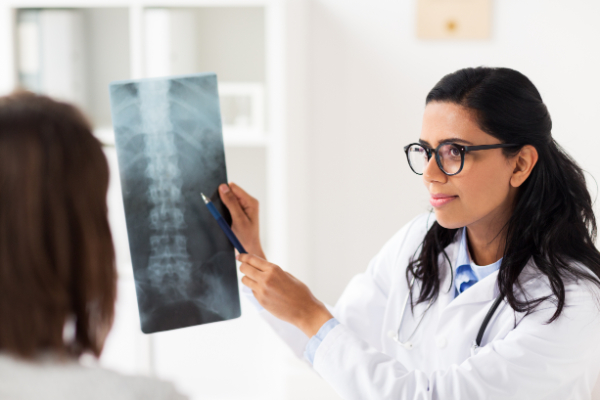 A good spine surgeon has the training, skill and experience to treat conditions that affect the neck, back and spine.Some spine surgeons specialize in the correction of congenital deformities that affect children. There are also spine surgeons that treat chronic conditions like arthritis and back pain, as well as the complications that these conditions cause.A…